3/12/2019 This is the latest update on the indoor arena roof
:
In the February snow storm the Tacoma Unit sustained some damage to our indoor arena roof. We had multiple structural engineers, project managers, and roofing specialist assess the damage to the arena. It was decided that due to this being a structural issue that we would close the arena and cancel shows until the roof is repaired. We gathered bids from different companies and held a membership meeting to discuss our findings. The membership voted on a company that would be best for the Tacoma Unit project and we are moving forward. Once we receive our funding we will be able to start construction on the new roof.
Unfortunately, this process takes time. We had to gather information on bids, work with our insurance company, work with our bank, and keep our membership up to date with the latest developments. This is a process that takes time and there are many steps we need to take before we can start the repairs. We are working as quickly as possible to get this arena fixed and back open to our membership, shows, and guests.
The office gets calls daily about the rumors that are circulating regarding the status of the Tacoma Unit. We have not been shut down, we have not closed, we are not rebuilding elsewhere...
the facts are
that for safety reasons we cannot have the shows that were scheduled for March, April, and May to utilize the indoor arena. We still do have multiple arenas open for our membership and boarders to use. Once we get our funding we will have a better idea when we will start our construction, which will give us an idea as to when we will be opening the main arena for shows again. Please continue to follow our Facebook page
(Washington Horsemen Tacoma Unit #1
) and our web page (
www.tacomaunit.org
) for the most current updates. We will only post when we have more information to pass on.
We sincerely thank you for your patience and support.
Washington Horsemen Tacoma Unit #1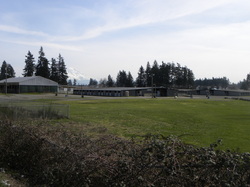 The Tacoma Unit is the heart of the equestrian community in Pierce County. All of our horse shows are free of charge for spectators to enjoy. We also have industry respected and sought after trainers such as Buck Brannaman that bring their experience and skills to our facility for ticket holding enthusiasts to enjoy and participate.

---